Direct Fitness is a mobile personal training company. We come to you, or meet at a convenient location. Equipment is provided for you. We specialize in fat loss for middle age women. We also specialize in bootcamp/group personal training (which has all ages, male and female). Results are phenomenal. It is a big shock to look down on the scale and lose 8lbs in your first week. The method we use is healthy, no gimmicks, no products, or cons. But it does take hard work. It may be the hardest thing you ever did in your life. We are trying to reverse what you did in your whole life, and create a healthy lifestyle. It is not easy.
Programs are (1/2 hour and 1 hour sessions available):
1 on 1 pt
2 on 1 pt
3 on 1 pt
4 on 1 pt
Bootcamp
Consultations (comes with personal training for free): We check your body fat percentage, Body Mass Index, Body Circumference, nutritional guidelines, questionnaire, an in depth discussion on how to meet your goals.
Don't worry about wasting money; Your first session is free! This way we can see if we are a good fit for each other.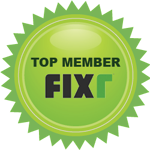 Fitness Lessons Toledo, OH