Aching Muscles? Reach for a Glass of Watermelon Juice
Food for Thought: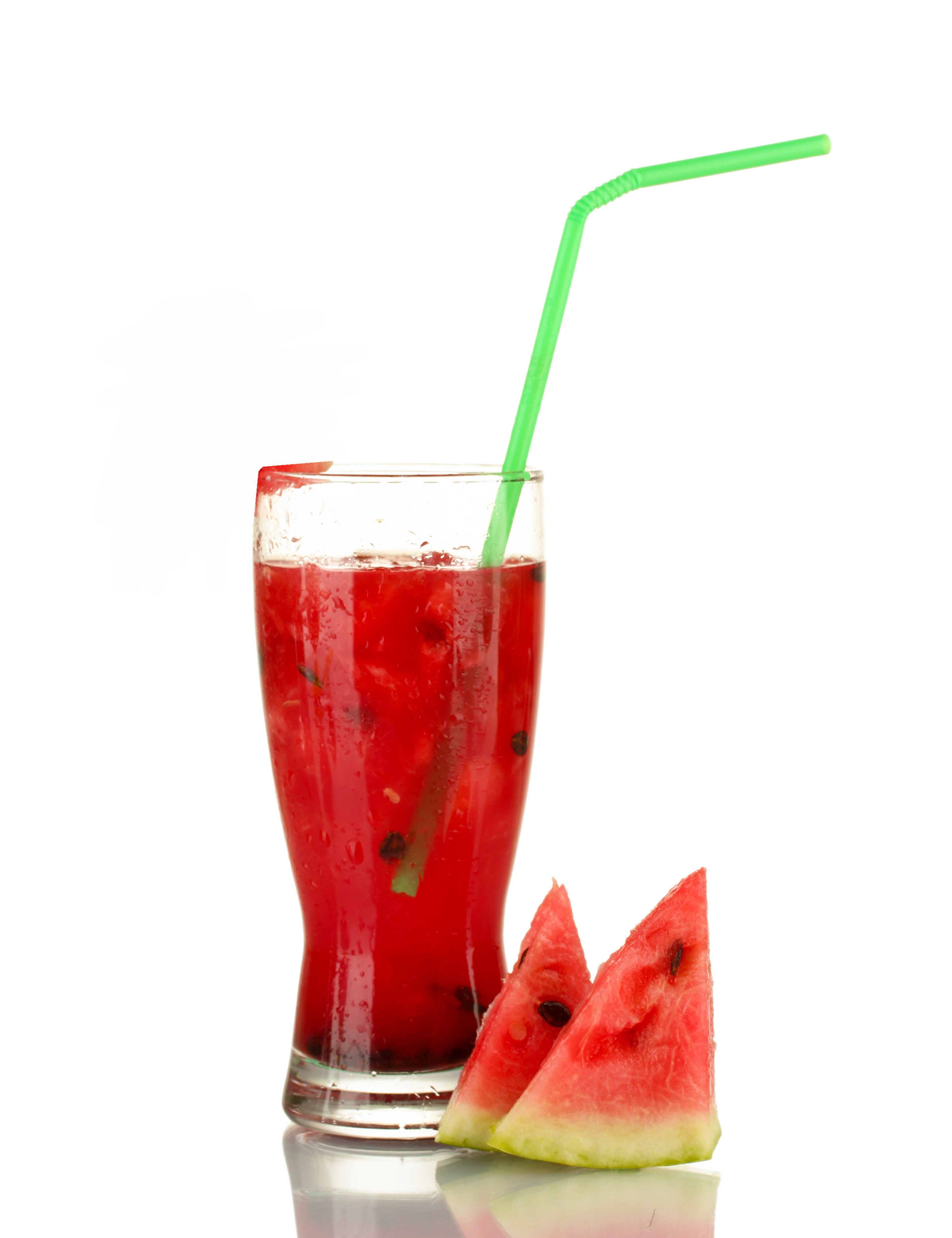 Athletes finally have some proof to support the long-held belief that watermelon juice can reduce posttraining muscle soreness. The report in the American Chemical Society's Journal of Agricultural and Food Chemistry (2013, 61 (31), 7522-28) attributes watermelon's "healing" effects to the amino acid L-citrulline.
According to a press release, researcher Encarna Aguayo and colleagues cited past research on watermelon juice's antioxidant properties and its potential to increase muscle protein and enhance athletic performance. But scientists had yet to explore the effectiveness of watermelon juice drinks enriched with L-citrulline. Aguayo's team set out to fill that knowledge gap.
Volunteers drank natural watermelon juice, watermelon juice enriched with L-citrulline and a control drink containing no L-citrulline on volunteers an hour before exercise. Both the natural juice and the enriched juice relieved muscle soreness in the volunteers. But in the natural juice (unpasteurized), L-citrulline seemed to be more bioavailable—in a form the body could use better—the study found.
For the latest research, statistics, sample classes, and more, "Like" IDEA on Facebook here.
Sandy Todd Webster is Editor in Chief of IDEA's publications, including the award-winning IDEA FITNE
...
more
Sandy Todd Webster is Editor in Chief of IDEA's publications, including the award-winning IDEA FITNESS JOURNAL, the health and fitness industry's leading resource for fitness and wellness professionals worldwide. Sandy joined IDEA in 2001 as executive editor of IDEA PERSONAL TRAINER and IDEA FITNESS MANAGER magazines and was promoted to lead the editorial team in 2003. More than 20 years in magazine publishing, marketing communications and creative services have shaped her straightforward approach to multi-channel communication. Early experience in Los Angeles as a sports writer/reporter, and then enriching years as a managing editor in allied health care publishing have pulled her across a spectrum of stimulating subject matter. Fitness, health and nutrition reside at the perfect center of this content continuum, she feels. A Chicago native, Sandy grew up fully engaged in various competitive sports. Her drive and dedication as an athlete translate to a disciplined work ethic and unwavering appro
less
October 2013
Get the award-winning IDEA Fitness Journal delivered to your door every month!
CEC Courses
Extreme Interval Training

In this course you'll learn goal-focused intervals and over 50 dynamic exercises and drills to create extensive and intensive training formats.

Cut to the Core

This is a raw, unedited video filmed live at the 2009 IDEA World Fitness Convention™. Cut to the Core is packed full of core-focused exercises that aim to improve the way you look, feel and live.

September 2011 IDEA Fitness Journal Quiz 4: Plyometric Training

This continuing education quiz is an in-depth look at plyometric training. Plyometric exercises—jumping, bounding, hopping, arm pushing, and catching and throwing weighted objects such as machine balls—are movements that involve rapid eccentric and concentric muscle actions.